EZ-One Tracksaw Woodworking Center
Adding a Tracksaw to your Woodworking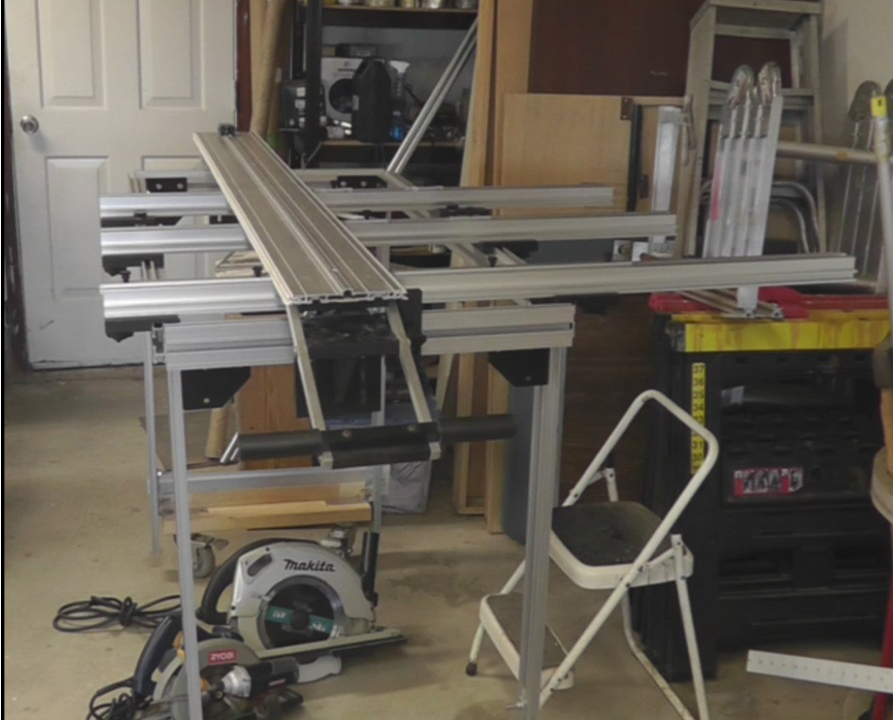 Table saws scare me so I decided it was time to add a Tracksaw to my woodworking. I looked around for a bit and discovered the EZ-One Tracksaw Woodworking Center from Eurekazone. Initially the price of the unit was out of my reach so I began buying the equipment a little bit at a time. Once I had assembled enough parts I decided to build my own DIY EZ-One Tracksaw Woodworking Center.
I got my first pieces of equipment used on Craigslist. I started with a piece of Track and some clamps. Later I bought some Tracksaw parts online. I used a Ryobi Circular saw at first because it was inexpensive and worked well. However it would not cut all the way through a 2x4 so I needed something with a deeper cut. I grabbed a used Makita 10.5" saw from a person on Craigslist and I was all set.
The Makita had a ton of power, a really deep cutting depth and an electronic brake. The brake stops the blade quickly after each cut. This means you can make the next cut sooner.
I built my first Power Bench worktable after I saw similar designs on a forum. It made a more permanent setting and it was very accurate when cutting. Soon after EZSMart came ofut with their first version of the EZ-One Woodworking center and I decided to try and modify my workbench to match. Well as all early adopters know this can be problematic. I was never happy with the version I had built and was tempted to revert to the previos setup which worked well.

When the next version of the EZ-One was released I studied it carefully and decided to upgrade.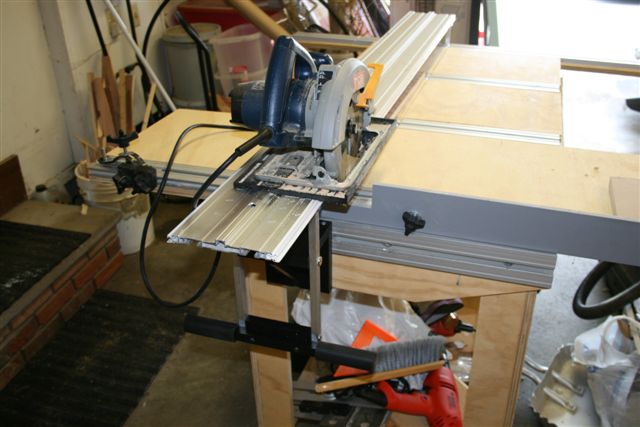 So what can an EZ-One do that makes it worth the substantial investment in the equipment?

Well because of the unique Bridge settup you are able to clamp a workpiece in place while you cut. Additionally there are several sliding rails which allow you to adjust and clamp parts in place while you work on them. The wood is held stationary while it is being cut and this mean no kickbacks are possible.

So you can rip, cross cut, create dadoes, some miter cuts, as well as gang cutting.

Instead of a conventional rip fence the EZ-One uses special stops which can either be used to clamp wood or to limit the travel of the wood.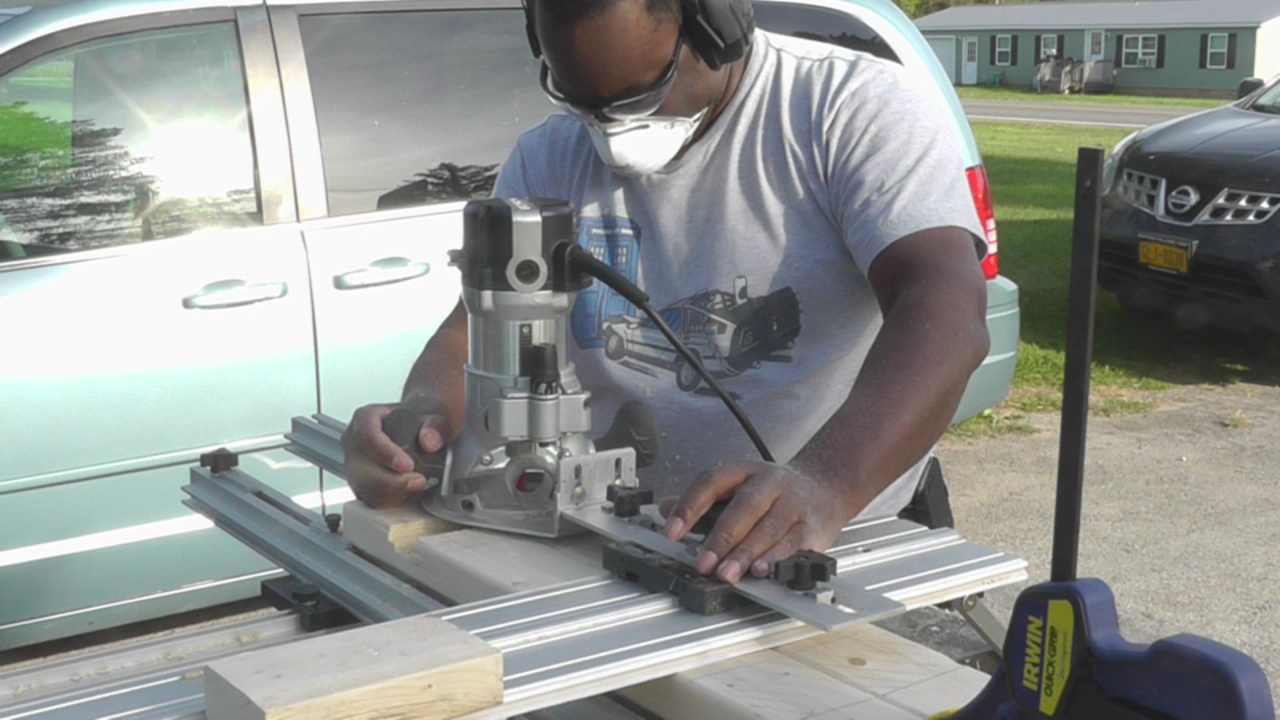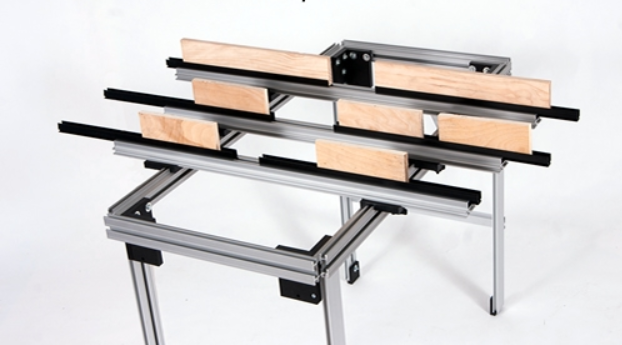 In addition to making conventional cuts like a table saw, the EZ-One can be turned into a variety of other woodworking systems. With the addition of the Super Smart Router Kit (SSRK) it can be turned into a router table.

With the addition of the raised Top Kit, you can double the size of the work surface to serve as either a cutting area or as a work table.
There is also a clamping table top which converts the EZ-One into an assembly station.
Additioanlly you can convert the EZ-One into a clamping table with the addition of the clamping table top set. It is a special glue resistant top which has various track extrusions embedded in the surface. These track can be used with the special clamps to hold juust about any type of project.

I have not personally used the clamping table because I don't do much work needing this type of tooling.


There are many more accessories that can be added to the EZ-One Woodworking Center. I suggest you start small and then add additional pieces as the need arises. Working with a tracksaw requires a new way of thinking about your wood work goals. If you like to think outside the box then this is for you.
So is the Tracksaw the answer to all your woodworking woes? No.

Can the tracksaw solve a wide variety of woodworking problems? Yes.

For me the safety and portablity of the EZ-One makes it a worth while addition to my workshop.

If you have any questions or ideas about tracksaws, I would love to hear them. Just leave a comment below or leave a comment in one of the Youtube videos. You can also sign up for our free newsletter by clicking the button below.