Warp Drive Project Story Part 2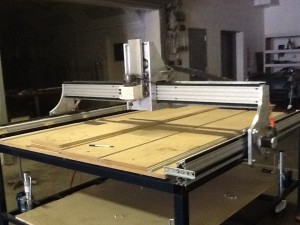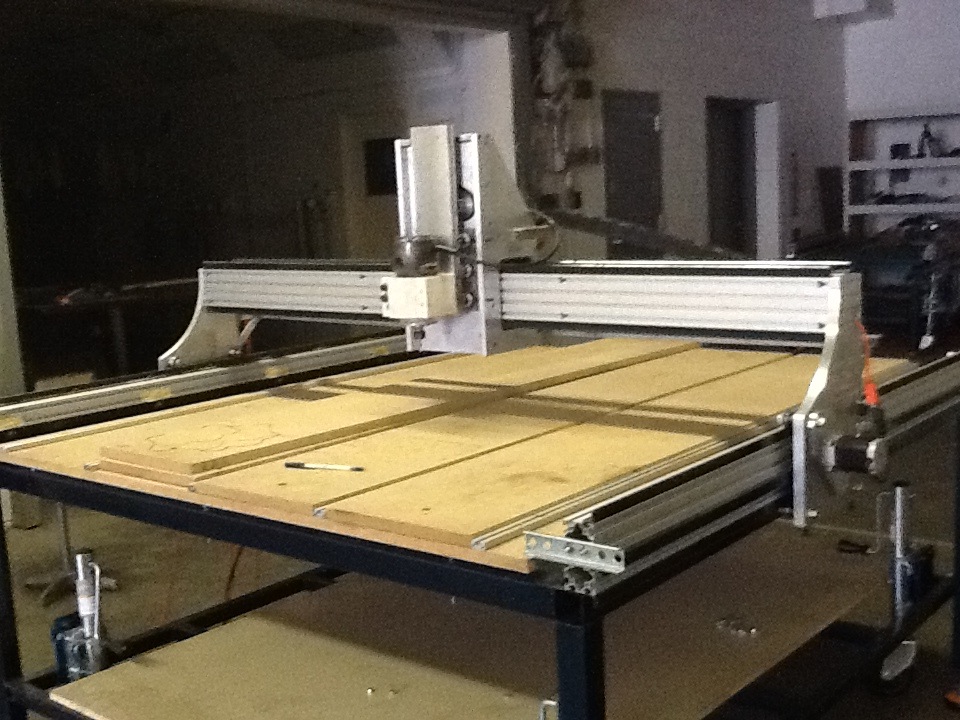 FATE STEPS IN
As you may recall from my last post in The Warp Drive Project Story, I was wondering why I should bother, designing and making plans for a CNC Router table. Most people would consider the project too difficult or beyond their skill. Well, in this post are explained how fate stepped in to prove me wrong.
About this time fate once again stepped into my life. My neighbor Jeff decided to build his own bench top sized CNC router table so he could make printed circuit boards. Jeff had been following my exploits on CNCzone before we realized we were neighbors. Anyway while helping him out one night, I was telling Jeff, about my latest modifications to my CNC Router Table. I like bouncing ideas off of Jeff because he is very good with electronics.
It was nice that we got to hang out make something together. A short while later, Jeff ran into his old college roommate  John. John is an instructor at the local State College Mechanical Engineering Technologies Department and a Certified Mastercam instructor. When Jeff told John about his CNC router, he also told him about my machine. They Made plans to get together so that Jeff could show off his CNC router.  John also asked Jeff if he thought I would be willing to show him my machine to. So Jeff asked me, and we set up a time to meet. Jeff and John came over and also brought along John's boss Mike and Adam one of their students.  It turns out that Mike and John were thinking about building a CNC router table as a project for their students. After I demonstrated the machine they were impressed enough to invite me to advise their class on how to make a CNC Router Table (you can read about it here).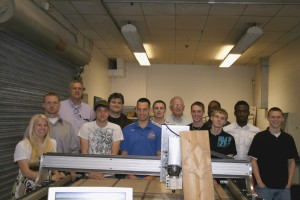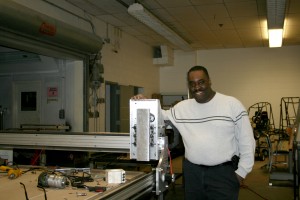 EACH ONE TEACH ONE
Over the course of the next semester I worked as a volunteer with Mike, John and the students of the Morrisville College Mechanical Engineering Technology class to help build a CNC router table. I have never had a more fun, rewarding time in my life.
The student built machine was amazing. It was loosely based on the plans I made for the Warp Drive Project. I advised them on the basic layout of the machine but the resulting design was their own interpretation. It was a win, win situation. The students made several changes to the machine which were improvements. They also made a couple of changes that weren't improvements but as a whole the project was a roaring success. In fact they even won an award.
One amazing side benefit of assisting the class was that I got a chance to learn a bunch more about metal working. John and Mike took me under their wing and showed me how to operate their manual mills , lathes, and even their two Haas CNC machining centers.
My late mother had a saying when I was a child; "Each one teach one". Mom lived by those words. She was studying to be a teacher before she married my father. She passed on her love for learning and teaching to everyone she came in contact with. I like to think Mom to be happy knowing that I'm trying to follow their advice.

BUILDING A DREAM
With the new skills I learned and some help from Mike and John, I was able to build a much more advanced version of the Warp Drive Project using aluminum instead of MDF. Because I was able to hold tighter tolerances in machining the aluminum parts the finished machine totally blew my expectations away. Rugged doesn't begin to describe it.
The Z travel could actually go well below the table. It will also go very high above the table. I don't mind the longer drop plate. Plus, I got to reuse many parts from a previous build. I also added the ability to tram the router to the work surface and a wider range of adjustment for the V-Bearings. I also doubled up the X axis extrusions to further resist twisting. It is an amazing feeling to see your Cad drawings come to life as you build your dream machine. I did all the design work using Alibre Design and then John showed me how to import the files into Mastercam and create the tool paths to machine the parts. I was able to operate the Haas VF0 machining center and mill the parts from bar stock.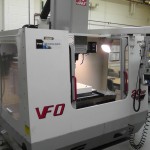 THE JOURNEY CONTINUES
If the story ended her it would still be a good story, but it didn't end here. Thanks to the great friendship and shared visions I formed with Mike and John, I happily accepted when they asked me to advise the next class. That fall I went back and helped out wherever I could.
The students took on a wide variety of projects that would make a machine shop pause. They first disassembled the router table and painted all the steel parts in school colors. Then they reassembled it and added lots of safety features including hall effect limit switches. They also designed and 3D printed a set of finger guards for the V bearings, created a computer work station, a dust collection system and even created a working 4th axis rotary indexer. As if that weren't enough, they also restored an injection molding machine and created two large molds to work with the machine.
The students in the Morrisville State College Mechanical Engineering Technology program work hard and stay busy, but they learn a lot too. It is a pleasure to be involved with their program. I intend to write some more about the projects in another blog post.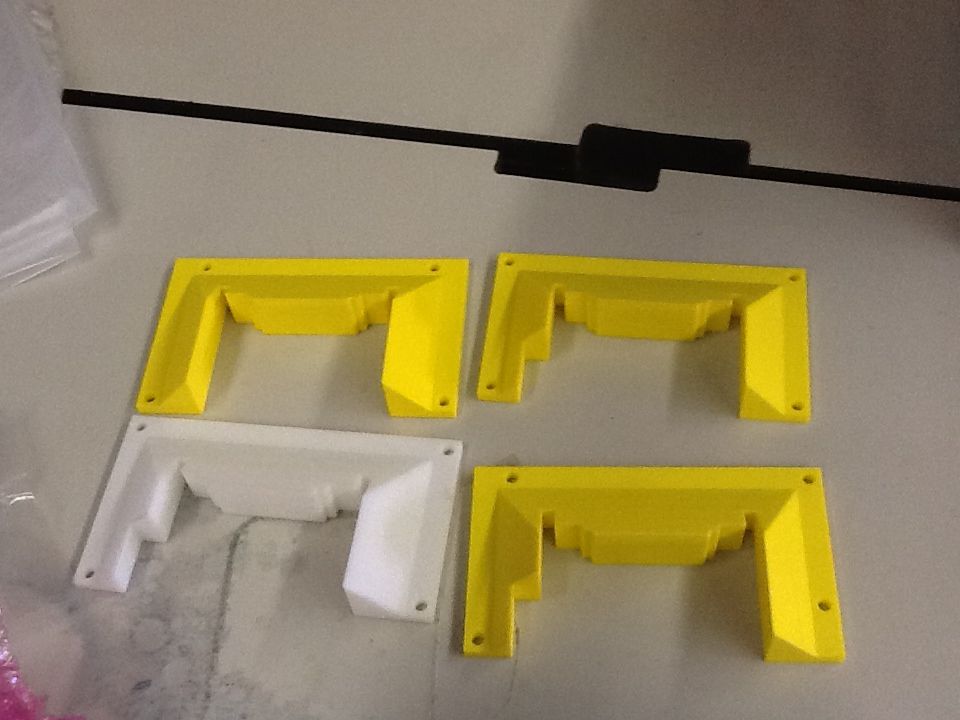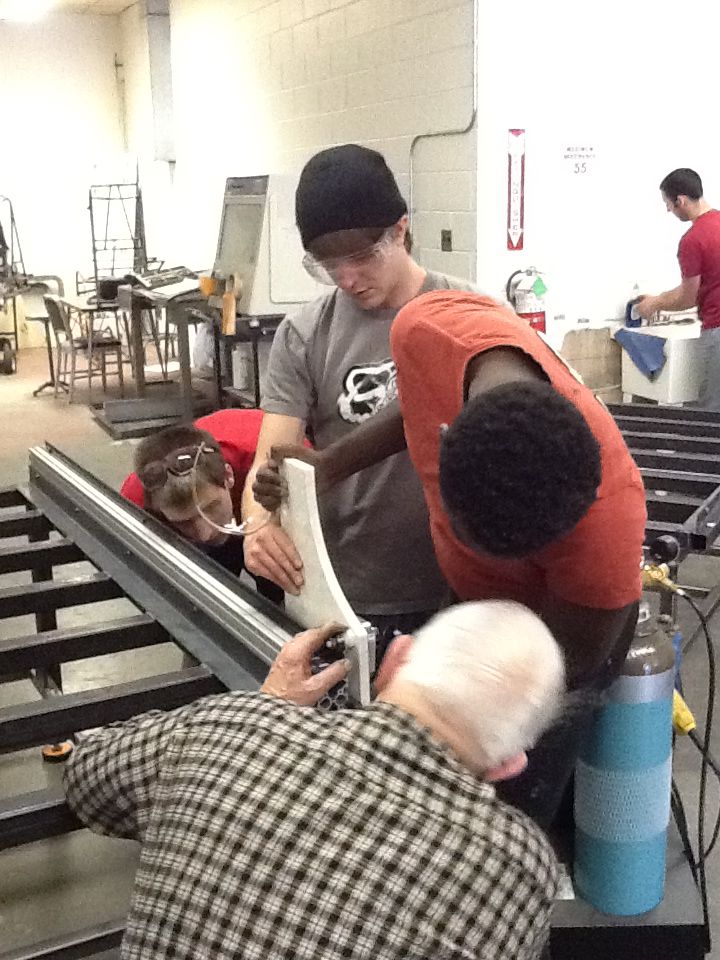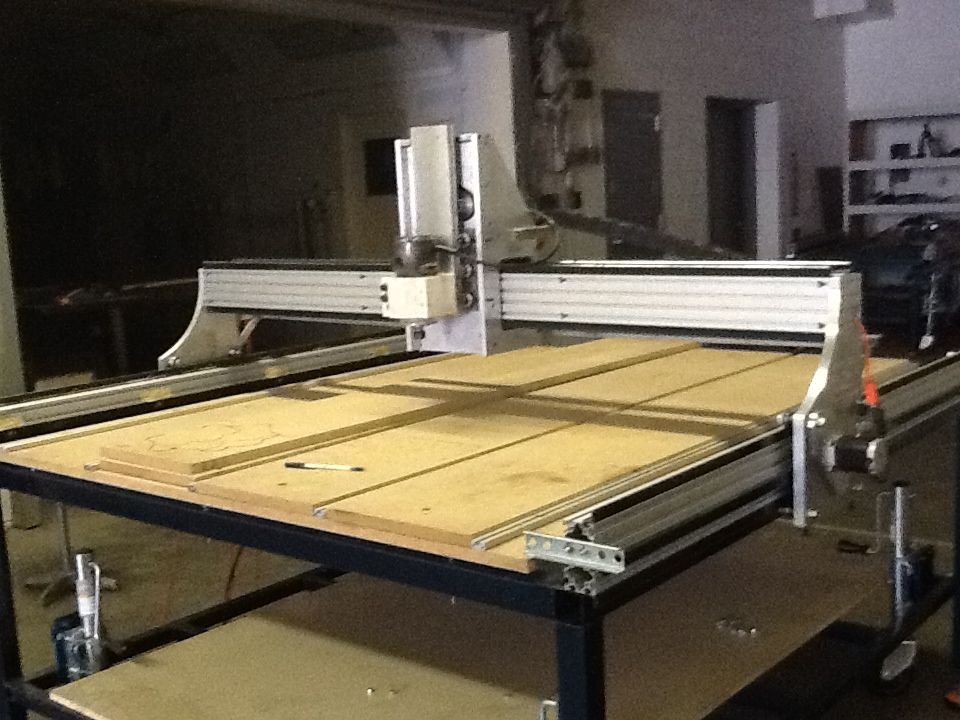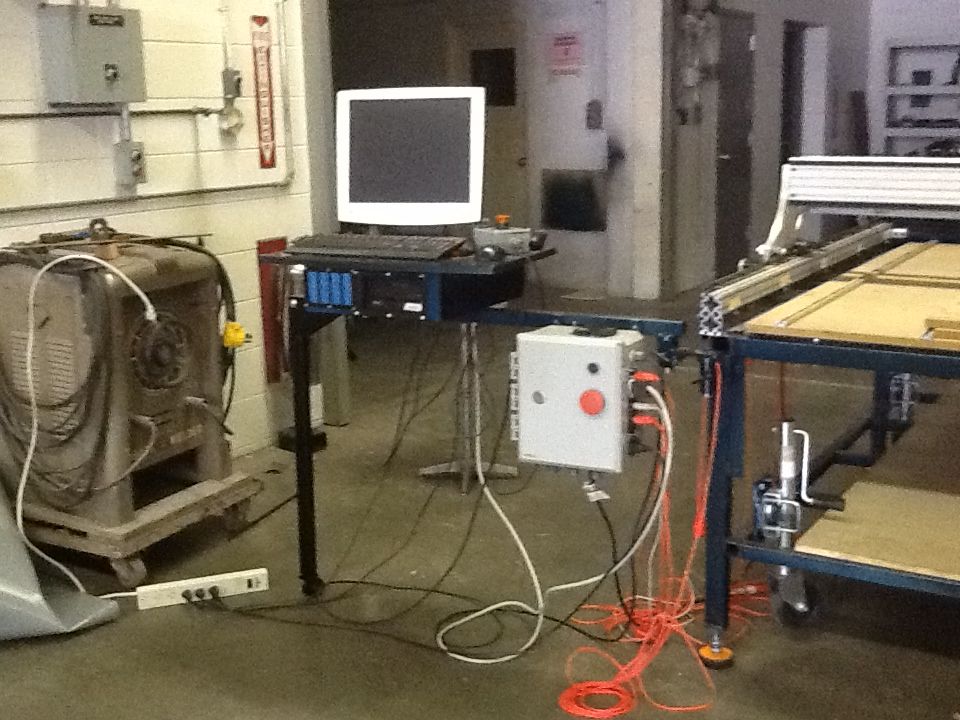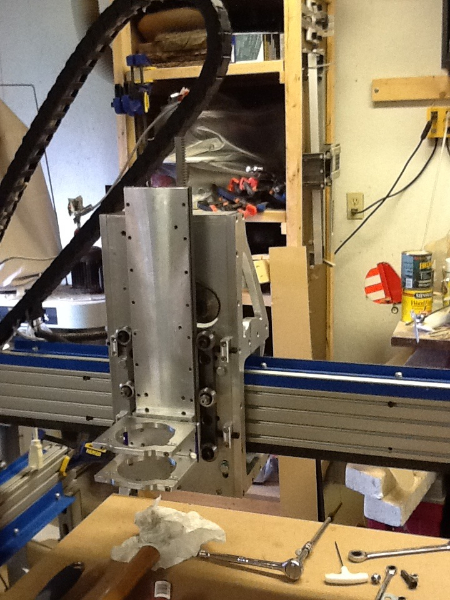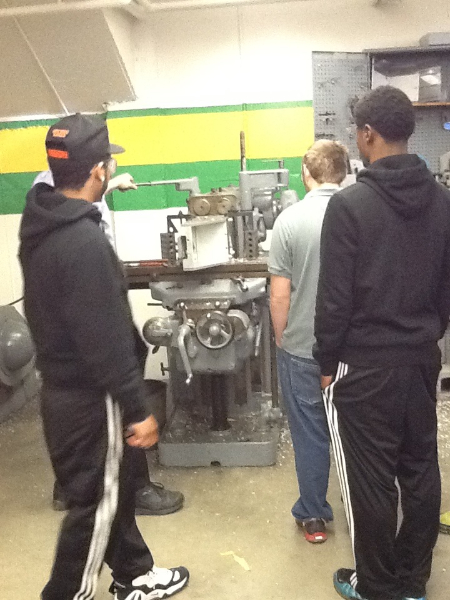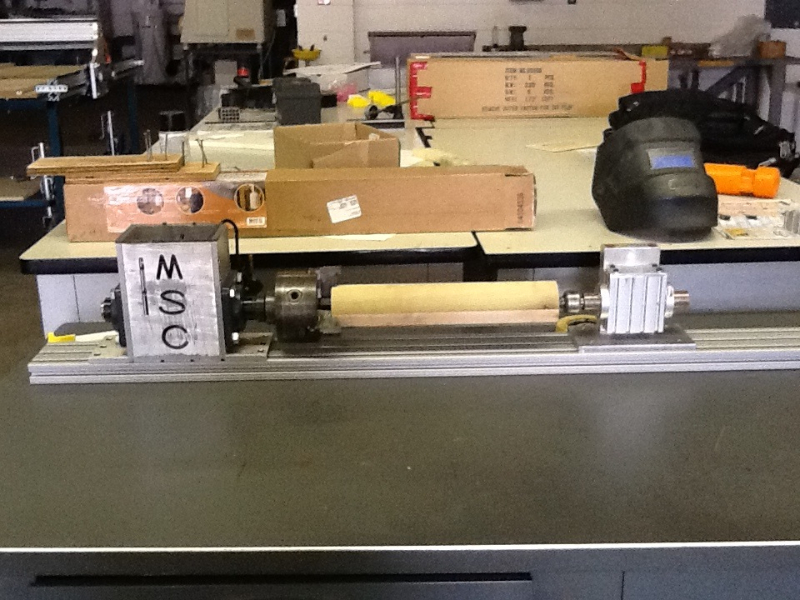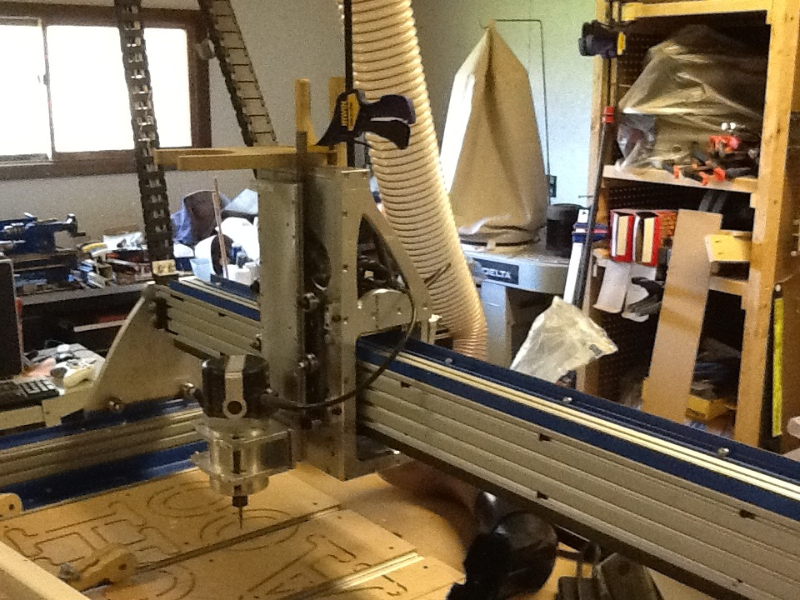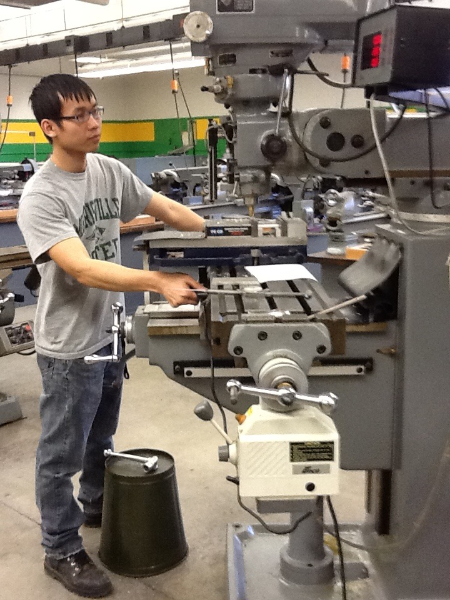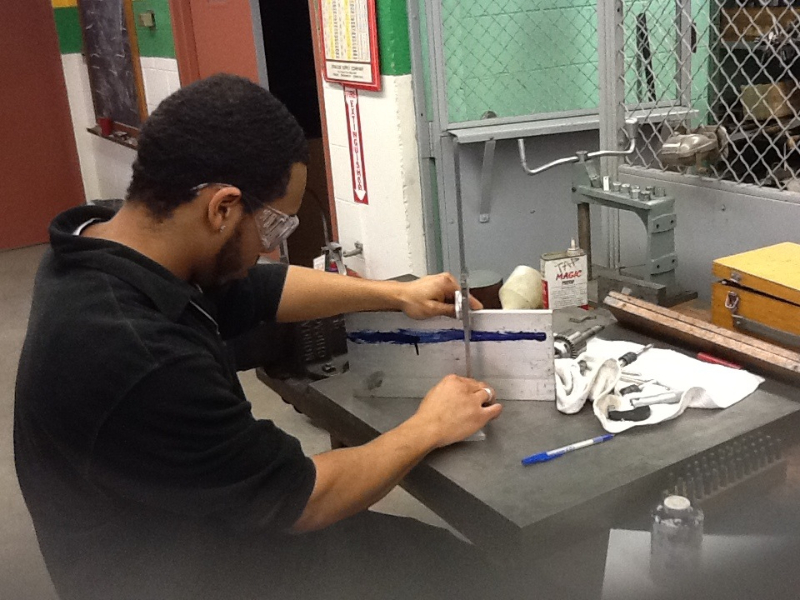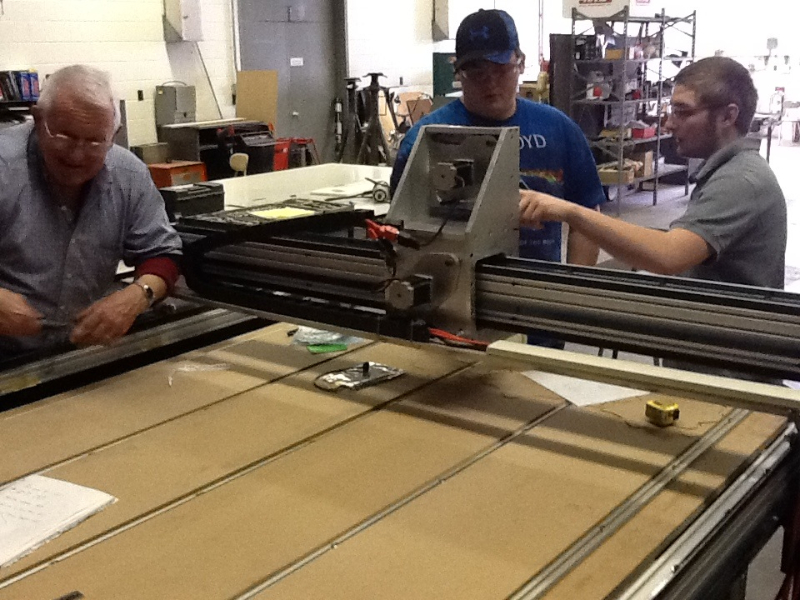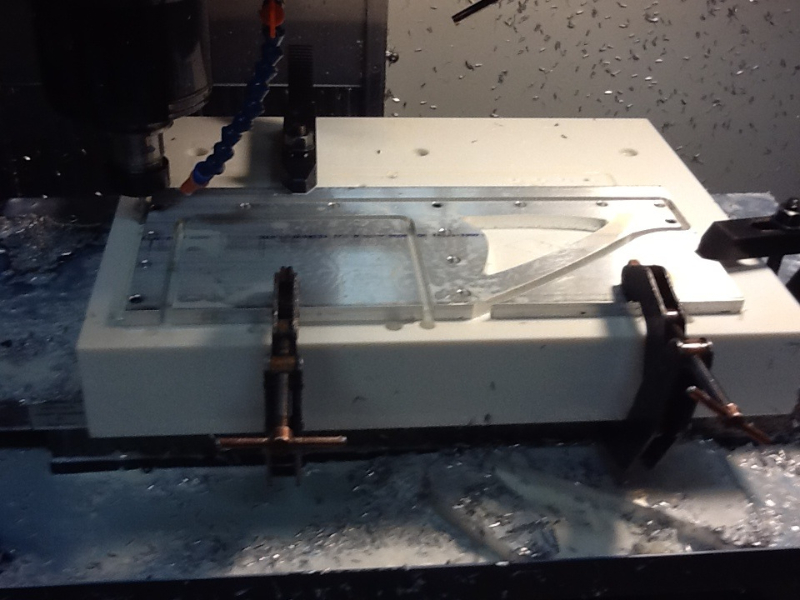 WHATS NEXT?
I hope to make a smaller version of the Warp Drive Project with a slightly different …….. Ahhh never mind. You will just have to wait and see.
If you would like to hear more about my projects and be notified when new new material is posted why not sign up for my free news letter. or follow me on twitter at @BillGriggs?