Module (3) Using the Makers Guide Edge Finder
"Module 3: Using the Makers Guide Edge Finder"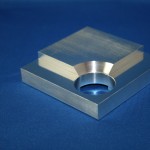 In Module 3 we show you how to use the Makers Guide to improve your setup workflow. We will walk you step by step through how to use the edge guide to:
We show you how to add new functionality to Mach3. Make Mach3 lok better and work better at the same time.
These modification will allow you to make more accurate consistent cuts and automatically align your Z axis.
Make Mach 3 look and function better. with your free Custom Screensets…
Step by Step Installation videos…
Takes the guesswork out…